Three Top-Rated Hotels in Sydney
Nov 25
Sydney comes with plenty of top-drawer hotels with incredible amenities for both locals and guests to enjoy. If you happen to be in the city, which is the most populous one in Australia, take your time to select the best accommodation. As you do so, you can give the three hotels below some thought.
Park Hyatt Sydney
Find this breath-taking five-star hotel between Harbor Bridge and the Sydney Opera House. It takes pride in its remarkable amenities which include a heated pool, fitness as well as a spa and wellness centre. The furnishings are luxurious, plus there is free internet for you to use to surf the internet all day. You will indisputably love the classy floor-to-ceiling doors that are made from quality glass material. They lead to private balconies where you can get better views of the surrounding environment.
The Old Clare Hotel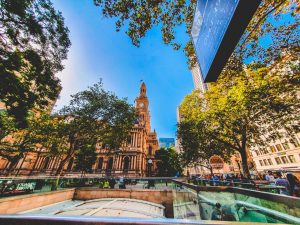 This luxury hotel is situated right in the middle of Sydney. Each room comes with air-conditioning to enable you to be maximally comfortable while you are indoors, an electric kettle, a private bathroom and a flat-screen TV. The Capitol Theatre, which is famous for hosting first-class musicals, is about 0.4 miles away. Whenever you need a drink, don't hesitate to visit the bar on site.
The Darling
With 171 incredible rooms, a spa, a fitness centre and an outdoor eucalyptus-scented pool, this top-rated hotel is among the best you can get for Sydney accommodation. The furniture in your room will blow you away, and you get to choose not only your meals but also your bedding! They have received several awards for offering top-quality accommodation.